Welcome to Year 5/6 Red Base
Miss Marshall, Mr Fox and Miss Mylett WELCOME you to Year 5 and 6 in Red Base.
Welcome to our class page, where you will find all the useful information that you will need during your time in our class.
Our day starts at 8:40am where our door will be open for children to come in until 8:50am. Our day ends at 3:10pm.
Our PE days are Tuesday (outdoor) and Wednesday (indoor). Children need to come to school in their PE kit which is trainers, black shorts/ bottoms, a white t-shirt and black zip up jacket. Please make sure that your child can remove their own earrings or remove these prior to PE on these days.
Homework is daily reading of either a levelled book or a book from the classroom or library (levelled books are changed each Monday). The aim is to read a minimum of 5 times in a week for 10 - 15 minutes each time. This will help your child build fluency in reading. Children will have weekly spellings to learn and will come home with a spelling plan at the beginning of each half term. In addition to this, they will also need to practise key words from Key Stage 2 spelling lists. Your child will come home with the words they need to practise. Maths homework centres around fluency. Children can practise learning their times tables and other number facts online using their Times Table Rock Stars and Sum Dog accounts.
We also hand out knowledge organisers to learn and set half termly homework projects based upon the upcoming focus in class. We are looking forward to an exciting year ahead full of interesting and engaging learning. We will be learning about topics such as Death Valley, The Industrial Revolution and the Blitz!
If there is any information that you can't find on our class page please get in touch with the school office by email and we will get back to you as soon as possible.
During half term four, our topic is called 'Battles, Blackouts and the Blitz'.
Take a look at our most recent learning...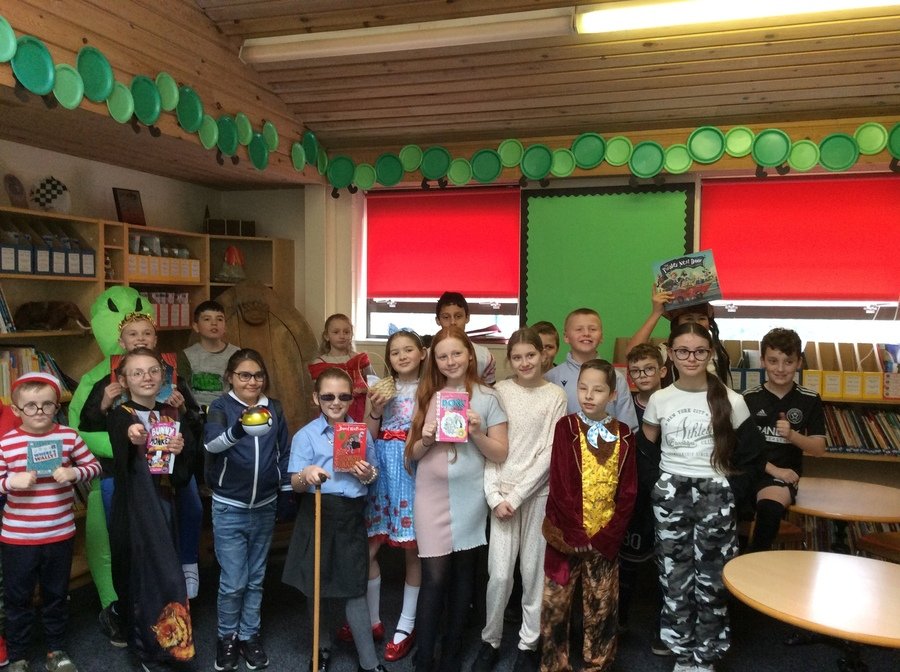 Y5/6 Visit to Kelham Island - World War 2 Experience Day
We had a brilliant day at Kelham Island Museum learning about what life was like for children in Sheffield during WW2. We particularly enjoyed experiencing an Anderson Shelter and using our enquiry skills to work out who the evacuee suitcases belonged to.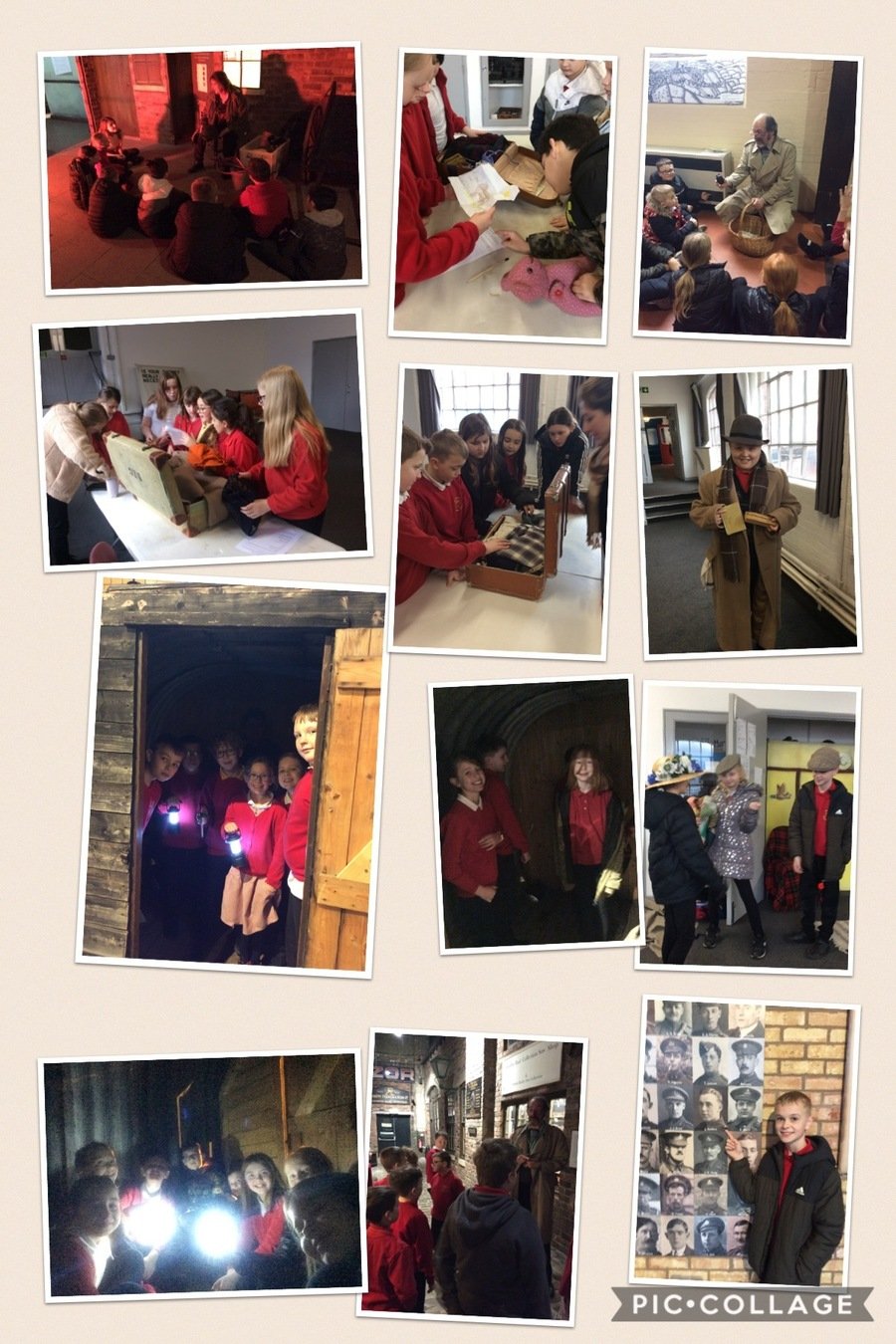 History - World War Two
Red Base have been using sources of evidence this week to investigate when WW2 was and the duration. We looked at the causes of WW2 and how historians came to these conclusions.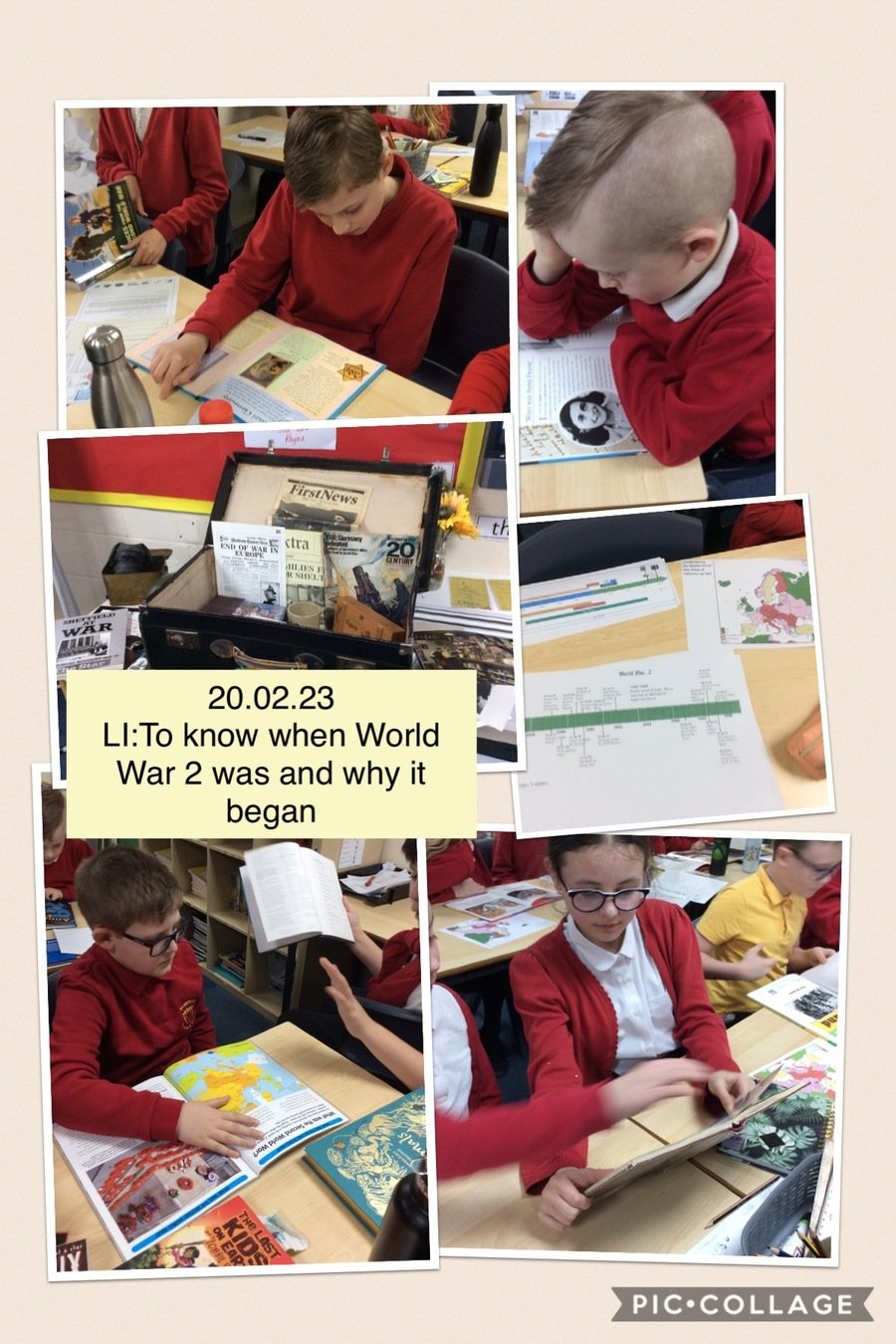 History - Segregation and Slavery
Year 5/6 used mime and freeze framing during their 'Experience Day' to show what a character may have been thinking and feeling whilst living during the time of segregation and slavery in America.