Welcome to Year 3/4 Brown Base
Miss Tipton, Mrs Price and Mrs Wolstenholme all welcome you to Year 3 and 4 in Brown Base
This is our class page, where you will find all the useful information that you will need during your time in our class.
Our day starts at 8.40am when our door will be open for children to come in until 8.50am. Our day ends at 3.10pm.
Our PE days are Thursday (indoor) and Friday (outdoor). Children will need to come to school in their PE kit which is black shorts/bottoms, team coloured t-shirt and black zip-up jacket. Please make sure your child can remove their own earrings or remove these prior to PE on these days. Swimming for Year 4 is on Friday.
Homework
Reading: We love reading books! Homework is daily reading of a levelled book. The aim is to read at home a minimum of 5 times a week for 10-15 minutes. Regular reading will help to develop fluency and confidence in reading. We kindly ask that you write in your child's reading record once you have read with them. Our book change over day is Monday, where children will receive a new book if they have brought back their old book.
Spellings: Children will have weekly spellings to learn which are on the termly homework sheet. They will also need to practice key words from the Year 3 / 4 Spelling List. You and your child could practice spellings by playing spelling games and writing out the spellings.
Maths: Maths homework is focused on fluency. Children can practice their times tables and number facts online using their log ins for TT Rockstars and Sumdog.
We hand out knowledge organisers to learn key information of important facts alongside a selection of topic related activities they can complete.
During half term four, we will be exploring 'Anglo-Saxon Art & Culture'.
Take a look at our most recent learning...
In Geography
We have learnt about the Alps. We located the Alps on a map and noticed that they spread over seven different countries in Europe!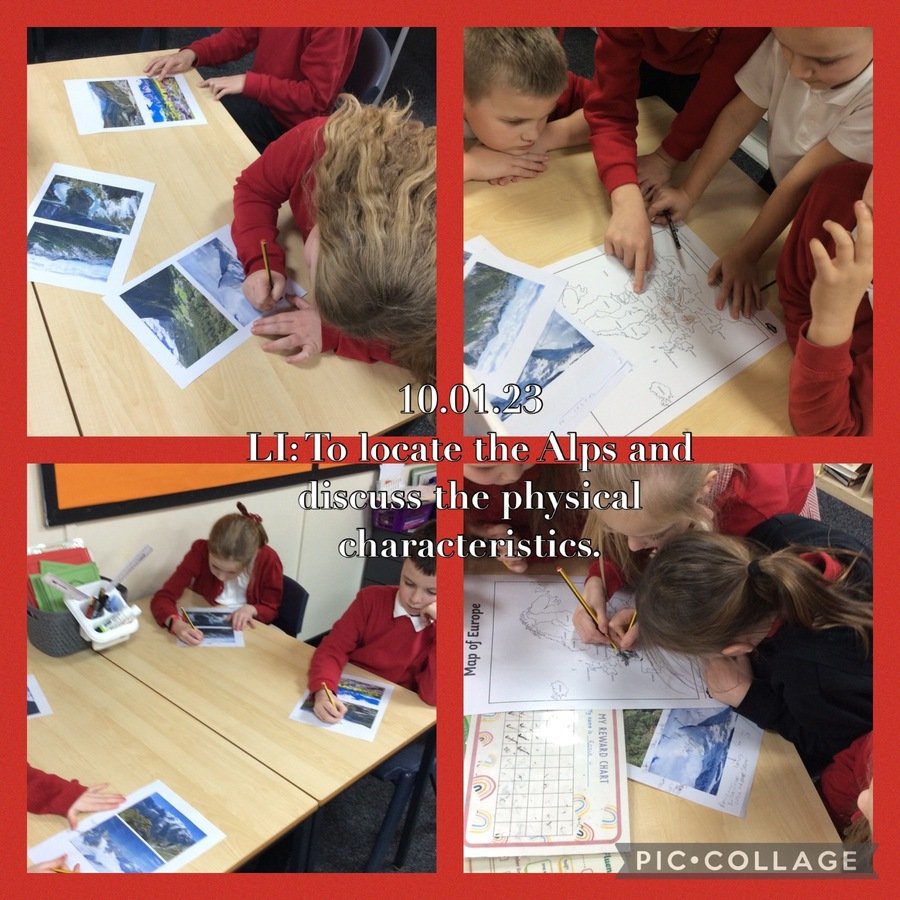 In science
During science, we have learnt about the human body and the digestive system. We learnt the names of different organs and where they are in a body and then created our own versions of the digestive system.
In another science topic, we used bread, juice, food colouring and tights to demonstrate the what the body does when it eats a piece of food. It was a bit of a messy job, but we loved being hands on.
In the Autumn term, we started to notice how the trees and leaves around our school environment were beginning to change. We loved observing the red, green, orange and yellow leaves that were falling to the ground.
In English
We were really lucky to be able to use the 'Now Press Play' headphones to have a virtual experience of visiting Mount Vesuvius in Pompeii. We used our new learning and ideas in our narrative writing.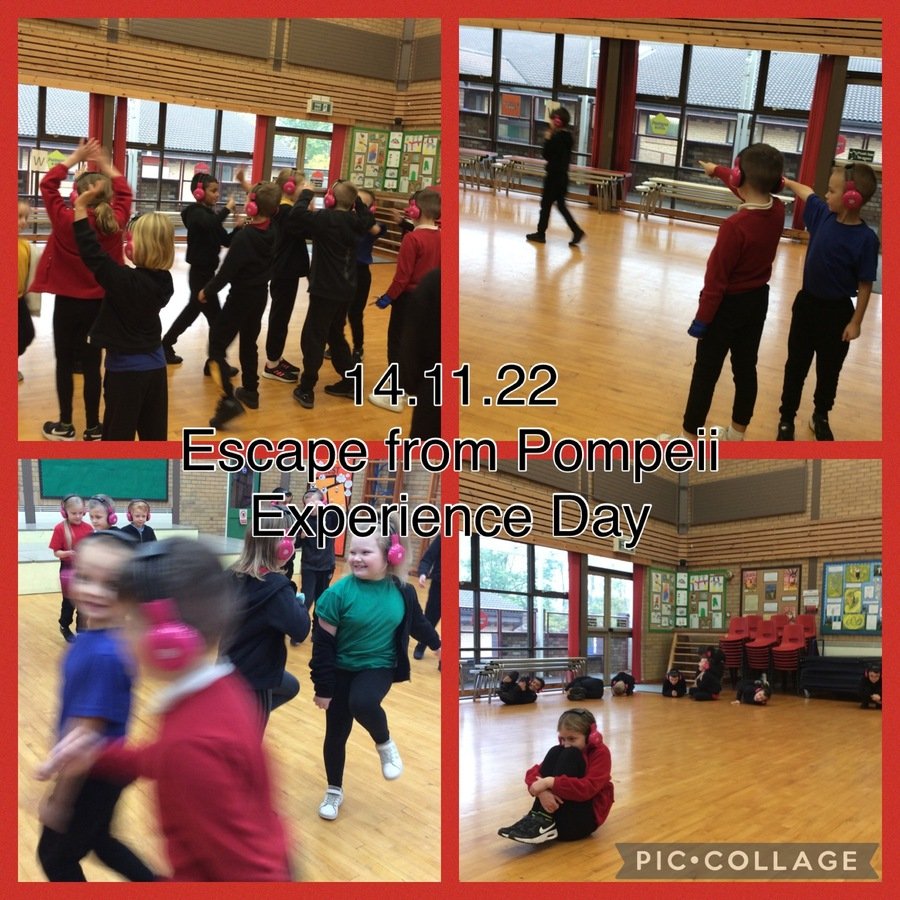 Baking was a highlight of our English lessons when we learnt about writing recipes! Baking traditional Yorkshire Parkin biscuits helped us to think about the five senses in our writing.
In history
We understood that it is important for historians to look at a range of primary and secondary sources to learn about events of the past. We looked at sources such as paintings and videos and discussed what these taught us about the power of the Roman army.