Welcome to Year 3/4 Brown Base
Miss Marshall, Mrs Price and Mrs Wolstenholme all welcome you to Year 3 and 4 in Brown Base!
Welcome to our class page, where you will find all the useful information that you will need during your time in our class.

Our day starts at 8.40am when our door will be open for children to come in until 8.50am. Our day ends at 3.10pm.

Our PE days are Monday and Thursday. Children need to come to school in their PE kit which is black shorts/ bottoms, a white t-shirt, a black zip-up jacket and trainers. Please make sure your child can remove their own earrings or remove these prior to PE on these days.
Homework is daily reading in Year 3 and 4 of a levelled book. Please make sure you write in your child's reading record once you have read with them. The aim is to read a minimum of 5 times in a week for 10-15 minutes each time. This will help to develop your child's fluency in reading. Our book change over day is Monday where children will receive a new book if they have brought back their old book.
Children will have weekly spellings to learn. The spelling plan for the half term can be found on the school's website. Maths homework is focused on fluency. Children can practise learning their times tables and other number facts online using their Times Table Rock Stars and Sum Dog accounts.
As well as the above, we hand out knowledge organisers to learn key information and set half termly homework projects based on the upcoming focus in class.
During half term six, we will be exploring the book 'Flotsam'.
If there is any information that you can't find on our class page please get in touch with the school office by email and I will get back to you as soon as possible.
Take a look at our most recent learning
Smile Squad
Y3/4 really enjoyed their visit from the smile squad. We learnt about the different types of teeth and what we use them for. We also got the chance to practise how to brush our teeth and why this is so important. The children loved it!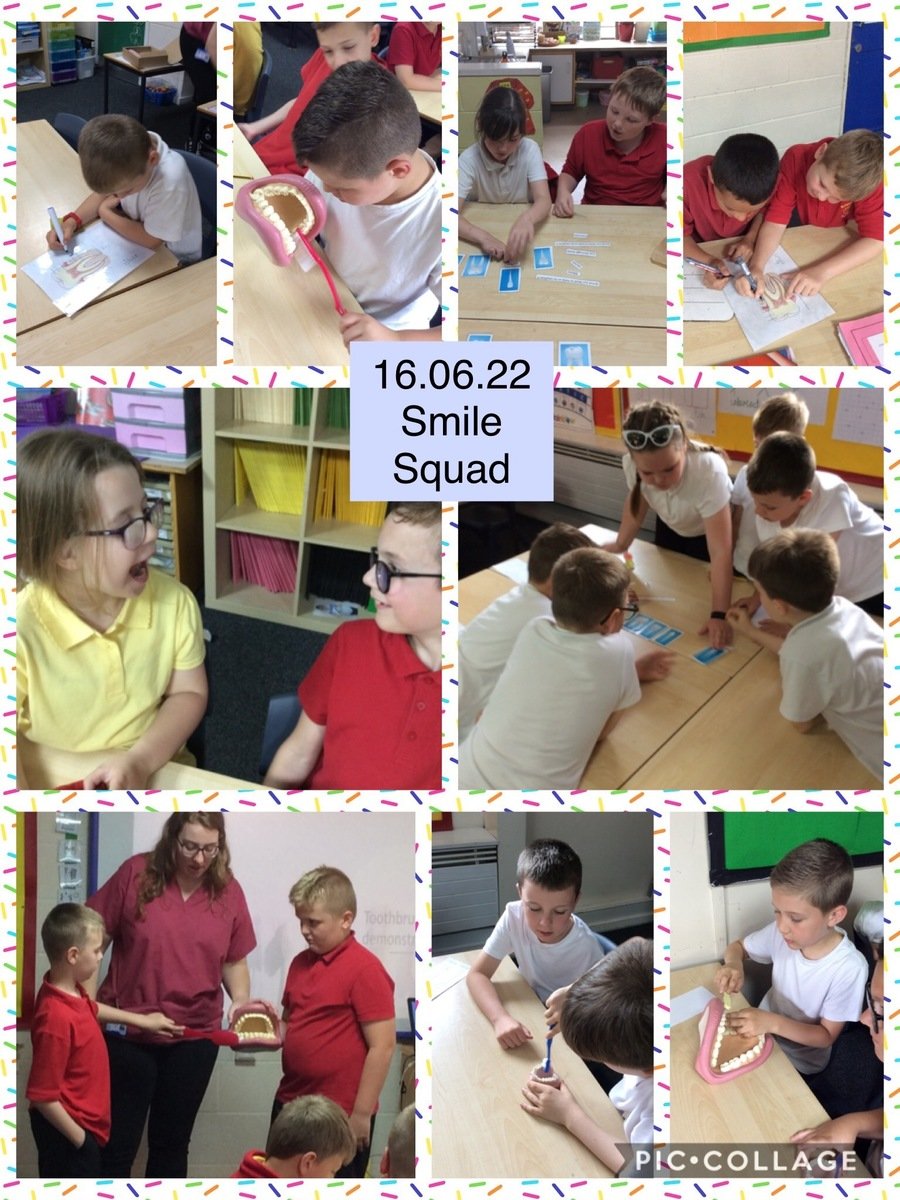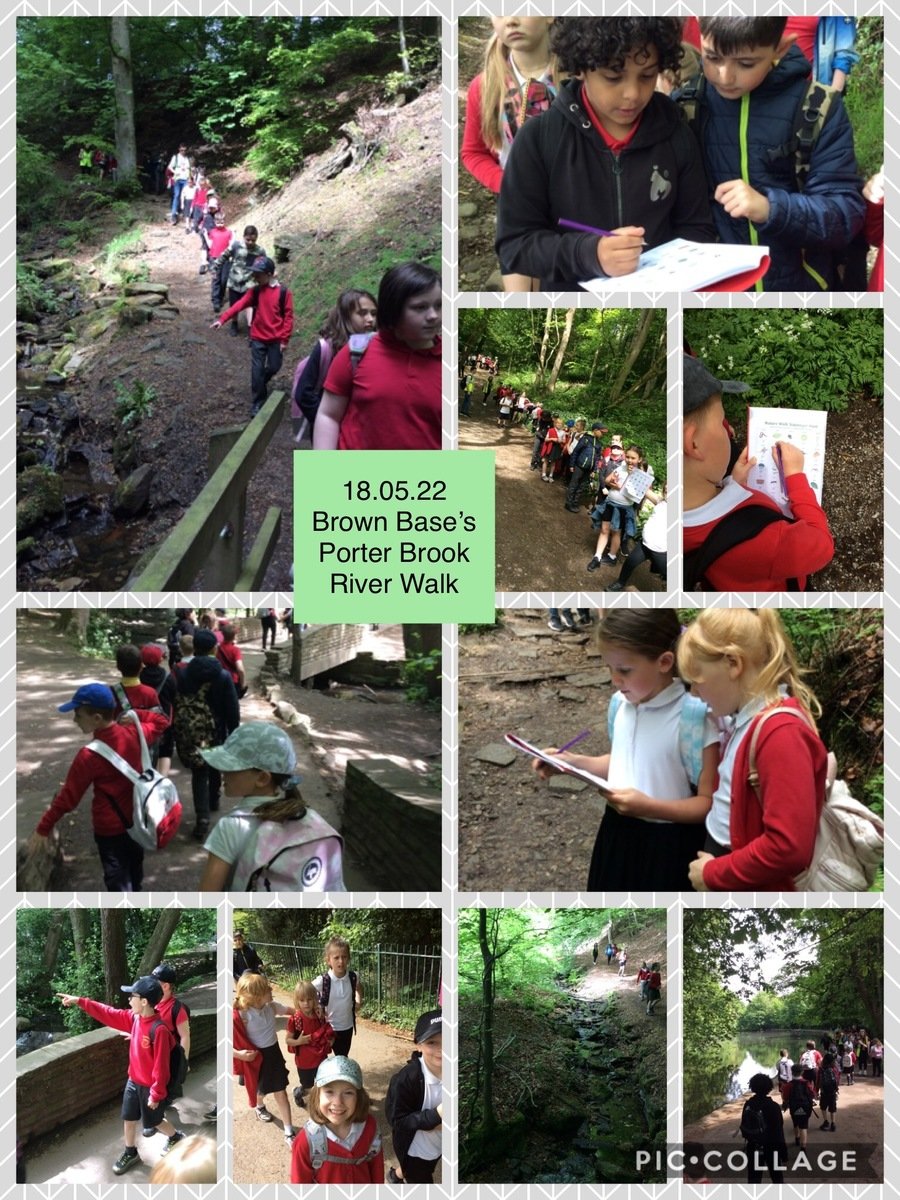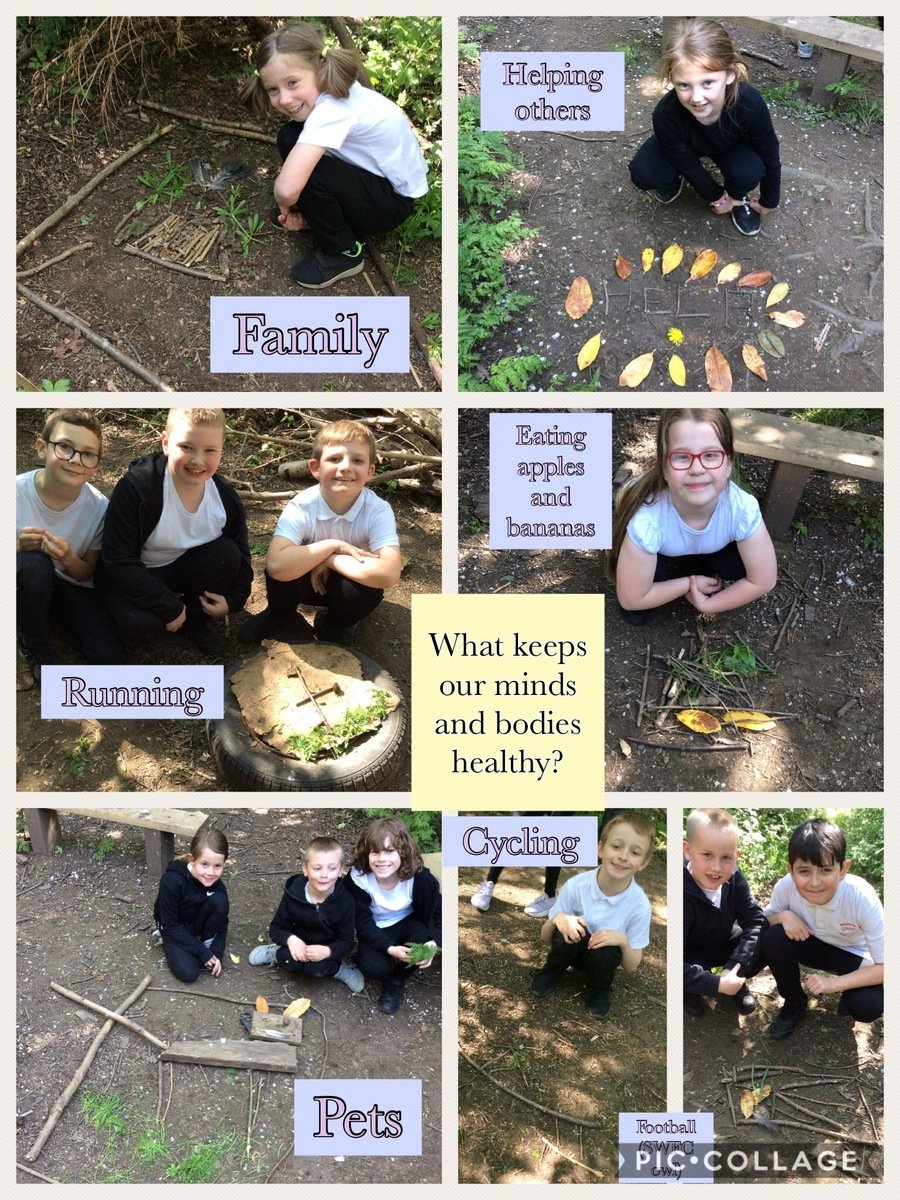 Eyam Visit
In March, Year 3 and 4 enjoyed a fantastic day out in Eyam! We got to see where George Viccars lived and many of the other residents in Eyam. It was interesting to see the church where the villagers gathered to make their important decisions. We also visited the museum and walked up to the Riley Graves which were at the top of a very big hill! What a brilliant way to end our topic on Eyam!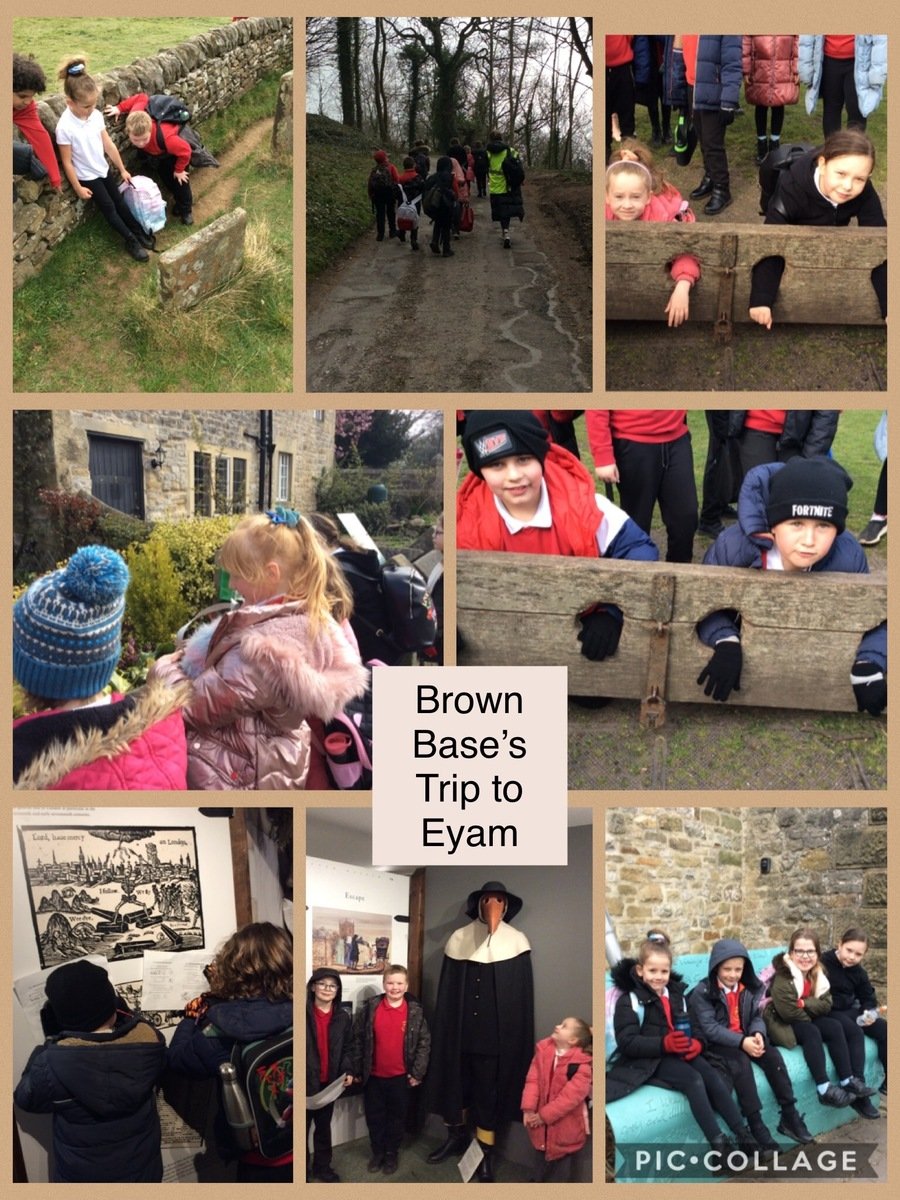 South Yorkshire Fire Service Visit
Year 3/ 4 were very lucky to have a visit from the South Yorkshire Fire Service. We learnt lots of useful information for what might happen if there is a fire and how to keep ourselves safe. We focused on 'Stop, Drop and Roll' and the importance of checking our smoke alarms. We learnt about the different emergency services including Mountain Rescue and how to contact them. Thank you South Yorkshire Fire Service!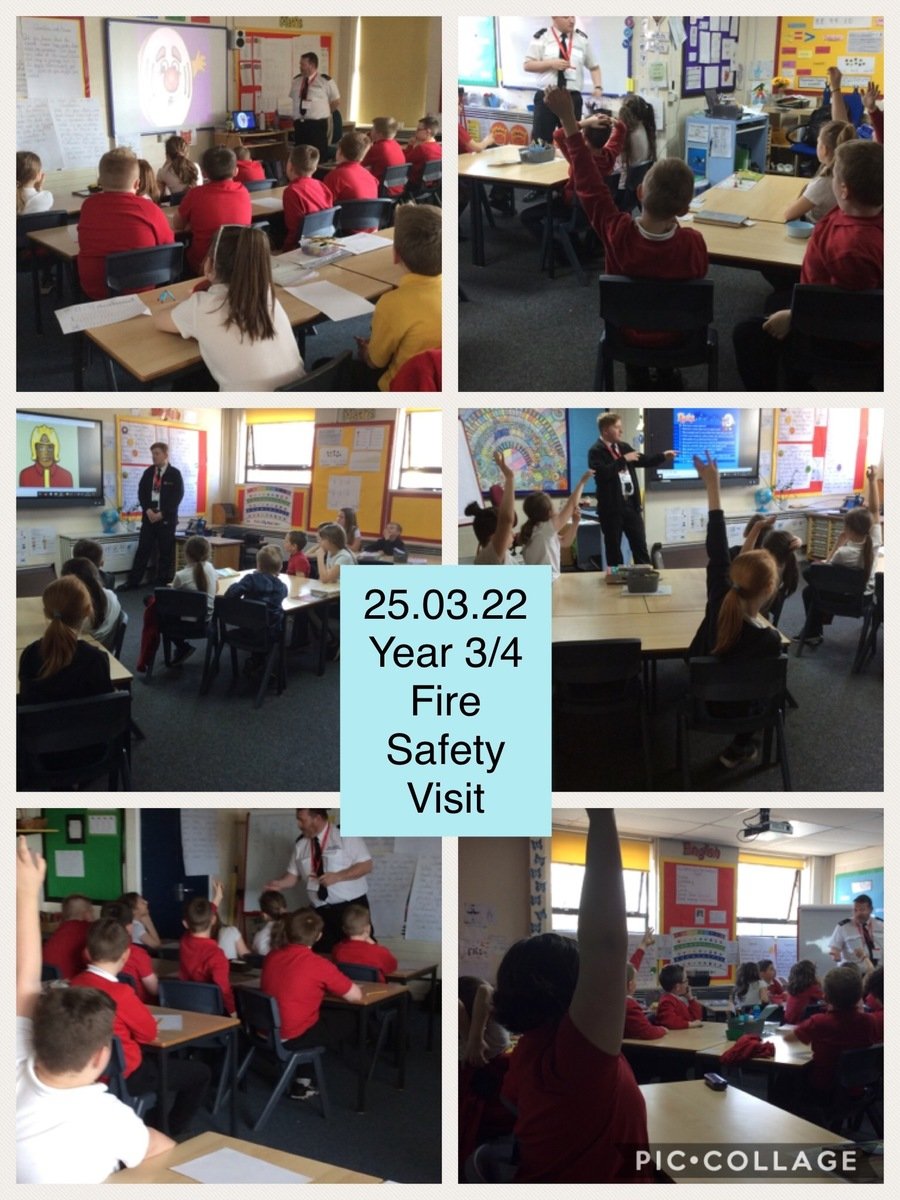 Year 3/4 Basketball Competition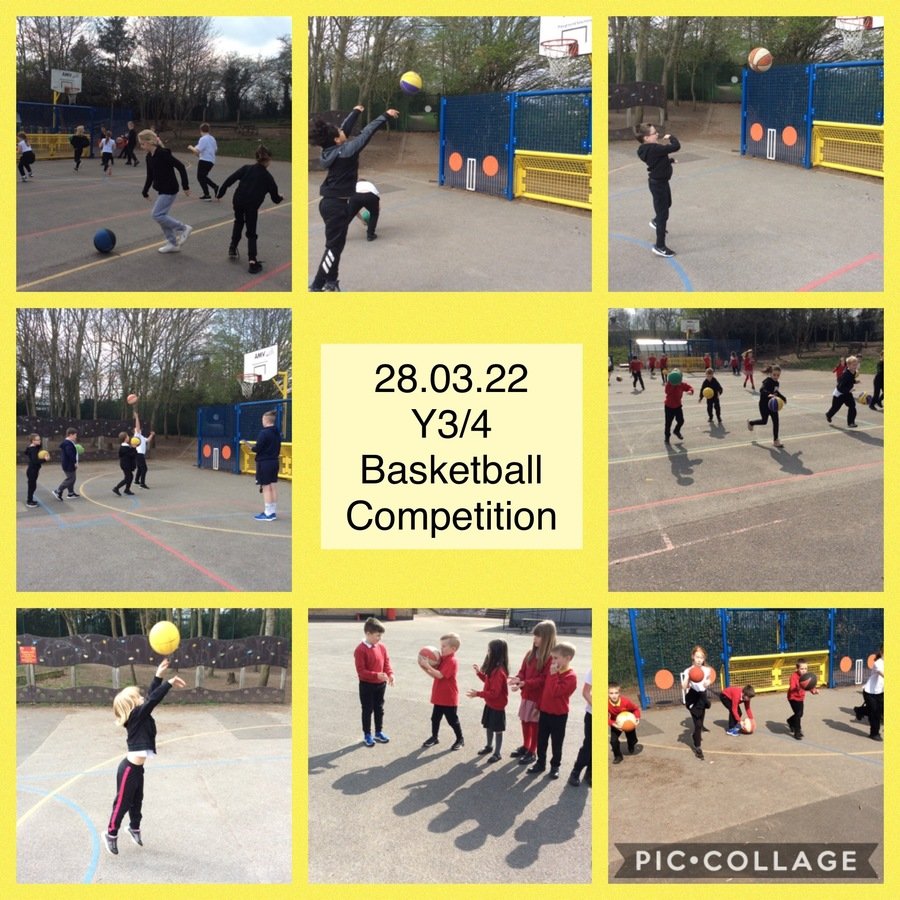 PE - Fitness Challenge
In February, we our fitness challenge! We worked as a team to compete against the other bases and get the fastest times! We practised our skills of sprinting, balancing, speed and agility. Which base do you think won?
Safer Internet Day
As part of Safer Internet Day, we helped an alien from Planet GNIMAG be safe online. We focused on helping the alien have really good strategies to ensure they were always safe when playing games with friends as well as playing games with people they didn't know. As a class, we then reflected on our online safety.
Science Week
As part of our science week we have been looking at changing states in Year 3 and 4. We found out that when we heat chocolate it will melt and change state from a solid into a liquid. We compared how long it took for white, milk and dark chocolate to melt. Which do you think melted the quickest?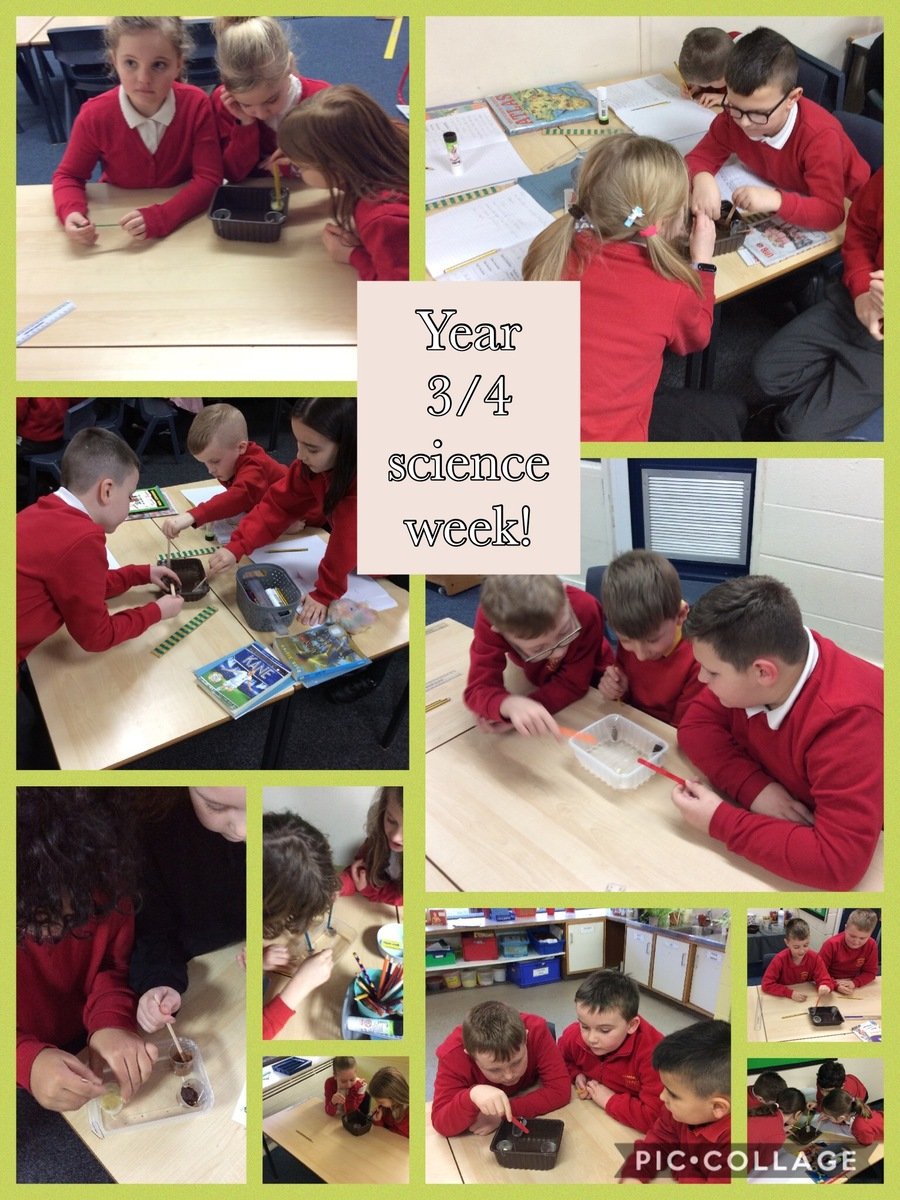 Design and Technology
In DT we were looking at Ancient Egyptian hieroglyphics as part of our design process before we make our artefact boxes. We really enjoyed looking at which symbols matched each letter and had a go at writing our names. Some were easier than others! Here is some of our brilliant work!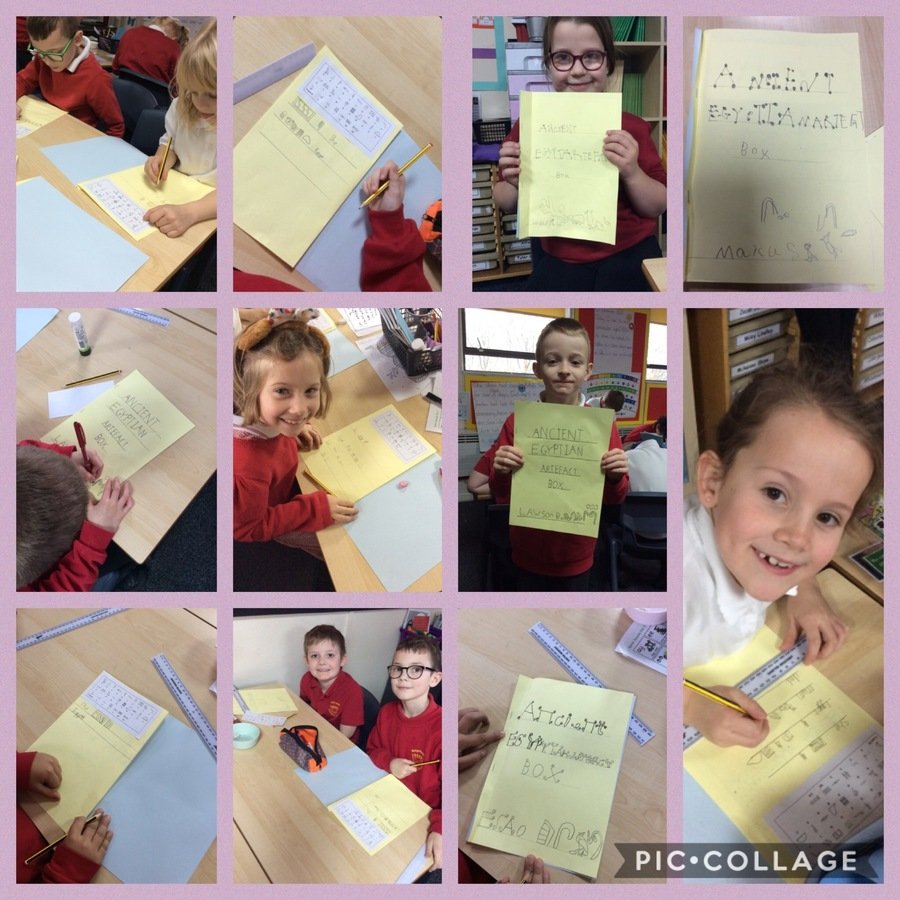 Y3/4 Meet the Author
Y3/4 loved meeting author, Theresa Tomlinson. The children recently studied her book, 'Meet me by the Steelmen' and it was fascinating listening to Theresa's inspiration behind the story. The children were also treated to Theresa reading a section from another book!
UK Parliament Week
Carrying on with our learning from Parliament Week, Y3/4 virtually visited the House of Parliament. Children were given a tour of the House of Commons and House of Lords before learning about how laws were created then passed.
Children in Need
In November, we completed our 'Together we can…' for Children in Need. Together, Brown Base ran, jogged or walked a mile. We supported each other really well even when we got tired but felt so proud when we finished our 9th lap of the playground. Some children were so enthusiastic that they ran even more! The children also enjoyed racing Miss Marshall and Mrs Price!
Our visit to Sheffield
Brown Base really enjoyed our trip to Sheffield on Thursday! We spotted lots of road names and buildings which we had learnt about in our Geography lessons and impressed Miss Marshall with the route to the tram stop. We loved the tram and got to see some great views over Sheffield! We enjoyed sitting around the fountains and sketching what we could see before completing some more brilliant sketches in the Winter Gardens. We liked looking at the different plants and especially the glass roof. In the cathedral, we worked so hard crafting our Poppies ready for the Remembrance Sunday display. On the tour, we got to learn so much about the history of the Cathedral and asked lots of interesting questions. We got to see all of the stained glass windows and some of us got to lay down and look at the beautiful ceiling! We had a fantastic day and can't wait for our next visit.